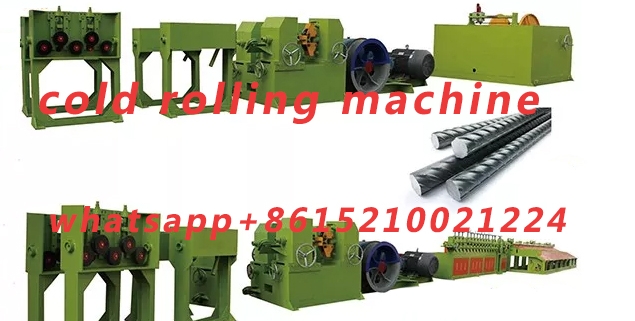 cold rolling machine
Steel Wire Cold rolling machine best price in China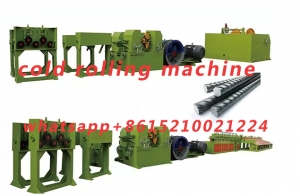 Wire Cold rolling machine at best price in China Itech. Best selling wire colding rolling machine play an important role in the development of the changing round steel wire to ribbed steel wire, also it can make steel wire diameter samller and more high yiled strength. https://www.facebook.com/itech.bendingmachine/
Compared with CNC Stirrup Bending machine,CNC stirrup bar bending machine,stirrup wire bending machine and bar shape machine,wire drawing machine, straightening&cutting machine.wire colding machine not much use  in cut and bend factory.
Steel wire cold rolling machine usually have  WIRE ROD HORIZONTAL PAY-OFF, MECHANICAL DESCALING UNIT,DRAW LUBRICATION UNIT,COMPACT ROLLING AND PROFILING CASSETTES,COOLING WATER BOX AND PUMP,COLLECTING SPOOLER,WELDING MACHINE,ELECTRIC CABINET AND CONTROL SYSTEM.
itech steel cold rolling  machine ,Three forks each can be approached synchronously.
Including 6 cooling bolts, complete with cooling water hoses and connections.
Lubrication system feed grease to all cassette rolls.
Newest technology for easy adjustment and long use.
The drawing disk is driven by A.C. variable frequency motor
The speed can be infinitely adjustable.
Itech as one professional steel wire/bar processing machinery China supplier,stirrup bending machine, rebar bending machine,cage making machine,,steel wire straightener, wire mesh welding machine,rebar shear line,sawing&threading line and related cnc plasma cutting machine, laser cutting machine can meet different customers' requirement.https://itechbendingmachine.com/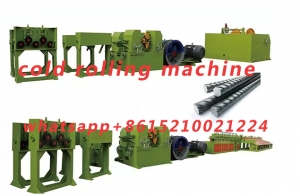 https://itechbendingmachine.com/wp-content/uploads/2022/09/1663492746100.jpg
414
635
itech
https://itechbendingmachine.com/wp-content/uploads/2020/10/itech-bennding-machine-logo.jpg
itech
2022-09-18 17:41:02
2022-09-18 17:41:02
Steel Wire Cold rolling machine at best price in China