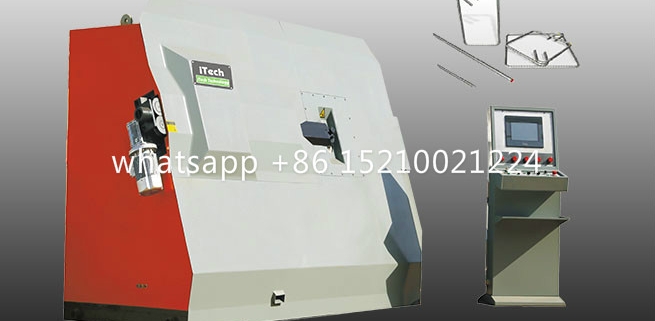 rebar bender
Automatic Stirrup benders
Stirrup benders are automatic rebar bender, double bending machine ,wire straightener,shearing machine in one. automatic stirrup bending machine / CNC stirrup bender price is competitive in China than Italy machine,Germany machine. 6-12mm rebar bending machine ,8-16mm stirrup bending machine is the most common equipment,it is widely used in building materials rebar shop, steel rebar cut&bend factory, construction site,precast company,foundation drilling company.
Itech have a series of stirrup benders machine,like CNC Stirrup Bending machine,CNC stirrup bar bending machine,stirrup wire bending machine and bar shape machine,cage welding machine, mesh welding machine,rebar shear line, rebar threading line, truss girder welding machine.anti twist Stirrup bender have advanced feeding system to avoid twist of steel, making standard rate reached 100%; cutting structure is used multi-faceted with a knife design, improve the rebar bender knife life. With international servo drive, big production capacity so that can meet requirement.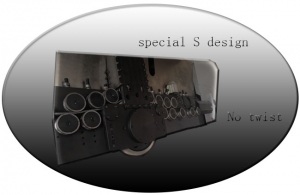 automaticreinforcement bender price in China, how does a bar bendig machine work.anti twist rebar bender have steel feeding system,stirrup bending system.cutting system.
Itech stirrup benders adopt anti twist system, it increase the touch space of steel wire and press rollers, control the steel wire feeding direction, avoid twist when feeding. No gap on finial stirrups.
Reinforcing steel StirrupBending Machine can making many different stirrups shapes , rebar stirrups can be used wire mesh or foundation pile cage.
Cnc stirrup rebar bending machine can be used straightening machine, bar shaping machine,iron forming machine.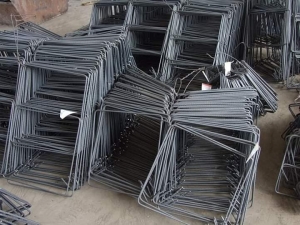 itech wire bending machine were sold to all over the world ,customer used CNC stirrup bending / usded CNC stirrup bender successfully in many countries.
Itech as one professional steel wire/bar processing machinery China supplier,stirrup bending machine, rebar bending machine,cage making machine,,steel wire straightener, wire mesh welding machine,rebar shear line,sawing&threading line and related cnc plasma cutting machine, laser cutting machine can meet different customers' requirement.https://itechbendingmachine.com/
https://itechbendingmachine.com/wp-content/uploads/2023/02/rebar-stirrup-bender.jpg
422
655
itech
https://itechbendingmachine.com/wp-content/uploads/2020/10/itech-bennding-machine-logo.jpg
itech
2023-05-26 17:12:09
2023-05-26 17:25:56
16mm automatic stirrup benders anti twist stirrup bending machine