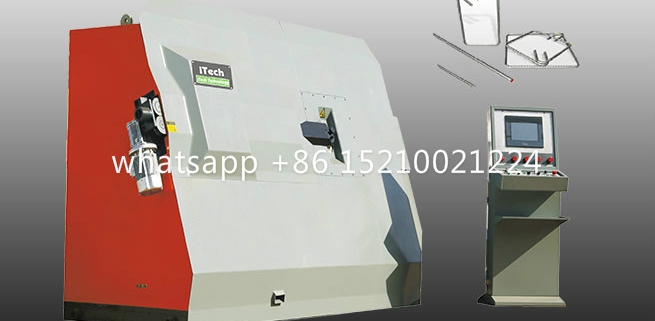 stirrup bending machine
Automatic stirrup bending machine in cut and bend factory
Itech Best selling CNC high quality automatic stirrup bending machine / CNC stirrup bender machine widely use in reinforcement steel wire bar cut and bend factory. Itech as professional reinforcing steel machine supplier. Itech  have a series of steel rebar bender machine,like  CNC 16mm Stirrup Bending machine,CNC 20mm stirrup bar bending machine , 14mm stirrup wire bending machine and bar shape machine and many kinds of rebar machine. To solve the gap on the stirrups ,Itech stirrup bending machine adopt advanced anti twist feeding system to avoid twist of steel, make stirrup more quick and standard.
An automatic stirrup bender machine is a specialized piece of equipment used in a cut and bend factory. It is designed to automatically wire bar bend and cut stirrups, which are commonly used in construction for reinforcing concrete structures.
The machine typically consists of a feeding system that guides straight steel bars into the machine, a bending unit that shapes the steel bars into desired stirrup shapes, and a cutting unit that cuts the stirrups to the required length. The machine is controlled by a computerized system that enables precise bending and cutting according to predefined specifications.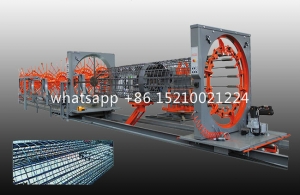 In a cut and bend factory, the automatic stirrup bender machine plays a crucial role in streamlining the production process. It significantly increases efficiency and accuracy compared to manual bending and cutting methods. Additionally, the machine can handle a high volume of stirrup production, thereby improving overall productivity.
Overall, an automatic stirrup bender machine is a valuable asset in a cut and bend factory, allowing for efficient and precise production of stirrups used in various construction applications.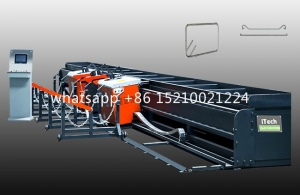 Itech is professional  steel wire/bar processing machinery China supplier,stirrup bending machine price , steel rebar bending machine,foundation pile cage making machine,,steel wire straightener,wire straightening and cutting machine, wire mesh welding machine,rebar shear line,rebar sawing&threading line and related cnc plasma cutting machine, laser cutting machine can meet different customers' requirement.
https://itechbendingmachine.com/wp-content/uploads/2021/10/iron-bending-machine.jpg
422
655
itech
https://itechbendingmachine.com/wp-content/uploads/2020/10/itech-bennding-machine-logo.jpg
itech
2023-09-24 20:24:16
2023-09-24 20:24:16
Automatic stirrup bending machine in cut and bend factory