Rebar bending machine Malaysia Thailand Indonesia South Asia.it is important construction equipment. It is featured by straightening, bending or cutting a wire coil into a straight bar and bending it.
Wel-known,Stirrup Rebar bending machine are widely used by customers because they are cost-effective, safe and reliable. It is very safe, high production capacity to operate a wire bending machine due to its high speed, low cost and high reliability. Rebar bender machine are strictly designed to reduce workforce and maintain improve cost-effective production for customers.
Then According to the steel, Iron bending machine have different types,like CNC Stirrup Bending machine,CNC stirrup bar bending machine,stirrup wire bending machine and bar shape machine.Itech iron bending machine have much advance. It feeding system to avoid twist of steel, making standard rate reached 100%; antitwist stirrup bender is our feature.big production capacity with fast feeding speed.https://www.linkedin.com/in/itech-bendingmachine-constructionmachine/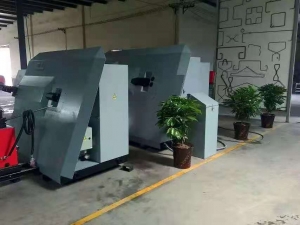 It is developed and manufactured with advanced tools and techniques that process the cutter precisely and energy-efficiently. This reduces labour costs considerably and can also be used for other purposes, such as processing steel bars for the production of wire bending machine.It is much improvement on cost and bending stirrups production capacity.
Itech As a supplier of stirrup bender, Our bidirectional automatic stirrups allow to bend double stirrup in production, which increases the production efficiency of our steel mill.Itech as one professional steel wire/bar processing machinery China supplier,stirrup bending machine, rebar bending machine,cage making machine,,steel wire straightener, wire mesh welding machine,rebar shear line,sawing&threading line and related cnc plasma cutting machine, laser cutting machine can meet different customers' requirement.https://itechbendingmachine.com/
https://itechbendingmachine.com/wp-content/uploads/2022/01/stirrup-bender.jpg
1080
1440
itech
https://itechbendingmachine.com/wp-content/uploads/2020/10/itech-bennding-machine-logo.jpg
itech
2022-02-16 11:19:02
2022-02-16 11:19:02
Rebar bending machine Malaysia Thailand Indonesia South Asia