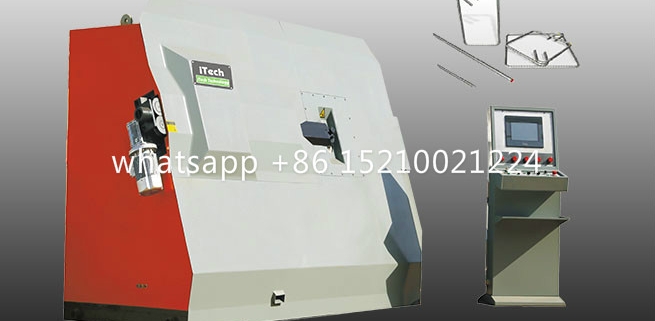 rebar bender
Steel Reinforcing stirrup bending machine automatic stirrup bender spare parts  shipping to Latin America customer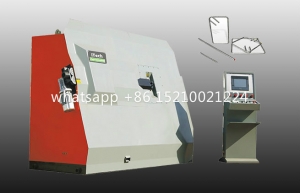 Steel Reinforcing stirrup bending machine,also named called reinforcement steel wire bender. cut&bend factory must have this wire processing equipment. Itech steel  reinforcement Rebar stirrup bending machine shipping to m Latin America customer.CNC automatic reinforcement steel wire bender good price with high quality.itech automatic stirrup bender widely use in cut and bend factory, reinforcement prefabrication company, concrete precast factory, building materials store.We have tnt ring making machine,rebar shear line, stirrup rebar bender, rebar cutting machine ,automatic pile cage welding machine,steel wire mesh welding machine…..cut and bend machine.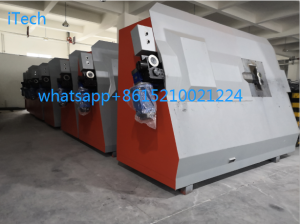 Latin America Members is 26: like Argentina, Barbados, Bahamas, Paraguay, Panama, Belize, Brazil, Peru, Bolivia, Dominica, Ecuador, Colombia, Cuba, Guyana, Haiti, Honduras, Mexico, Nicaragua, El Salvador, Suriname, Trini Da and Tobago, Guatemala, Venezuela, Uruguay, Jamaica and Chile widely use Steel Reinforcing stirrup bending machine.
Itech insist provide best service for all customers.As high quality rebar machine supplier China,we want to provide customers more quick and more reliable service.
ITECH provide stable and high quality rebar machine. Automatic stirrup bender, With advanced feeding system,also called anti-twist system. It is feature as shape rebar feeding,servo motor control rebar bending, rebar cutting.It use servo motor as power, extra encoder make accouter, so make tolerance more small and high precision. It can process 6-12mm single wire, 6-10mm double wire, one hour can up 1600 pieces production capacity.hydraulic rebar shear line, rebar shearing and bending line, straight steel bar bending machine bar shaping machine,similar function as schnell bar wiser machine.
Itech as one professional steel wire/bar processing machinery China supplier,stirrup rebar bending machine, rebar bending machine,cage making machine,,steel wire straightener,truss girder welding machine,lattice girder machine, steel wire mesh welding machine,rebar shear line,sawing&threading line and related cnc plasma cutting machine, laser cutting machine can meet different customers' requirement.check website http://www.itechbendingmachine.com
https://itechbendingmachine.com/wp-content/uploads/2023/02/rebar-stirrup-bender.jpg
422
655
itech
https://itechbendingmachine.com/wp-content/uploads/2020/10/itech-bennding-machine-logo.jpg
itech
2023-03-25 19:49:27
2023-03-25 19:49:27
Steel Reinforcing stirrup bending machine automatic stirrup bender spare parts  shipping to Latin America customer