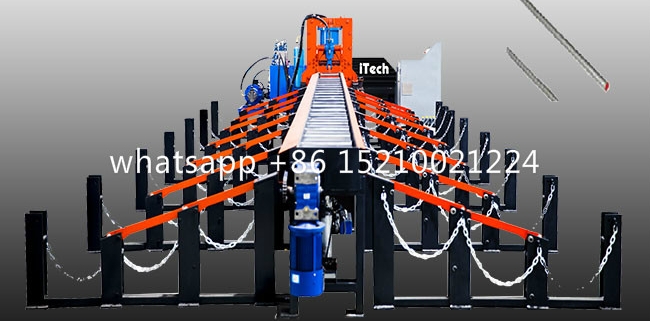 automatic rebar shear line
Automatic rebar shear line for rebar cutting rebar cutter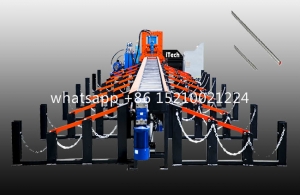 An automatic rebar shear line is an advanced machine used in construction and manufacturing to automatically cut and shear rebar. It is designed to improve productivity, accuracy, and efficiency in rebar processing.
Itech Best selling CNC high quality automatic stirrup bender machine / CNC stirrup bending machine widely use in steel cut and bend factory. Itech as professional reinforcing steel machine supplier. Itech have a series of steel rebar bender machine,like  CNC 16mm Stirrup Bending machine,CNC 20mm stirrup bar bending machine , 14mm stirrup wire bending machine and bar shape machine and many kinds of rebar machine. To solve the gap on the stirrups ,Itech stirrup bending machine adopt advanced anti twist feeding system to avoid twist of steel, make stirrup more quick and standard.
Automatic rebar shear line for rebar cutting rebar cutter consists of several components such as a feeding system, a cutting unit, a control panel, and a sorting system. The feeding system is responsible for delivering the rebar to the cutting unit, which is equipped with blades capable of cutting through the rebar with precision. The control panel allows operators to set parameters such as rebar lengths and quantities.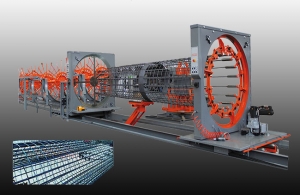 One of the key features of an automatic rebar cutting line is the incorporation of a sorting system. The machine can automatically sort and stack the cut rebar into separate bundles, making it easier for further processing or transportation.
The automation in an automatic rebar cutter significantly reduces manual labor and increases productivity. It ensures precise and accurate cutting of rebar, reducing errors and wastage. The machine also improves worker safety by eliminating the need for manual cutting of rebar.
Overall, an automatic rebar shear line is a crucial tool in the construction industry, helping to streamline the rebar processing process and enhance project efficiency.
Itech is professional  steel wire/bar processing machinery China supplier,stirrup bending machine price , steel rebar bending machine,foundation pile cage making machine,,steel wire straightener,wire straightening and cutting machine, wire mesh welding machine,rebar shear line,rebar sawing&threading line and related cnc plasma cutting machine, laser cutting machine can meet different customers' requirement.
https://itechbendingmachine.com/wp-content/uploads/2021/12/Shear-line.jpg
422
650
itech
https://itechbendingmachine.com/wp-content/uploads/2020/10/itech-bennding-machine-logo.jpg
itech
2023-07-28 15:26:36
2023-07-28 15:26:36
Automatic rebar shear line for rebar cutting rebar cutter