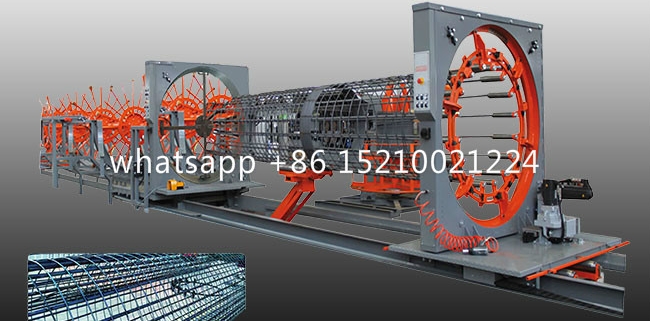 cage welding machine
Middle east market used itech pile cage making machine & automatic steel rebar cage making machine with robot welding machine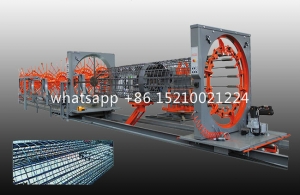 Itech automatic rebar bending machine is famous by high quality, there are differernt types Iron bending machine .like CNC Stirrup Bending machine for steel wire,CNC stirrup bar bending machine for straight bar,stirrup wire bending machine and bar shape machine.antitwist stirrup bender is our feature.big production capacity with fast feeding speed cut and bend equipment is wildly use in world, with the most advanced work efficiency.cage machine and anti twist stirrup bender are popular .
ITECH rebar cage machine for sale .it have rebar storage unit, rebar fixed unit, movable car and fixed car all in one. Itech rebar pile cage making machine  support to one belt and one road project.
Construction buildings need all kinds of steel rebar. At first,people use manual spiral making machine and manual work to make rebar pile cage.  While more and more bridges, foundations projects, it is too slow. Then So people start to develop and use automatic rebar cage machine.
What's feature of itech rebar pile cage making machine?
Itech cnc automatic pile cage making machine diameter from 300-800mm, 600-1500mm, 800-2500mm 1500-2500mm.Because it is depend on foundation making requirement,bridge making requirement. so it have cage making machine welding robot,make cage more quick and accurate.it is made by alarm system, PLC, servo motor and electric components of international brand.Compared with others,it is more stable cage machine. it can be widespread used in construction site,high speed railway,foundation, bridge, real estate, build materials store, reinforcing steel wire/bar processing factories area and cut&bend factory etc.
Itech is good steel wire/bar processing machinery China supplier,stirrup bending machine, rebar bending machine,cage making machine,,steel wire straightener, wire mesh welding machine,rebar shear line,sawing&threading line and related cnc plasma cutting machine, laser cutting machine can meet different customers' requirement
https://itechbendingmachine.com/wp-content/uploads/2022/08/cage-machine-big.jpg
422
650
itech
https://itechbendingmachine.com/wp-content/uploads/2020/10/itech-bennding-machine-logo.jpg
itech
2022-08-28 17:22:27
2022-08-28 17:23:22
Middle east market used itech pile cage making machine & automatic steel rebar cage welding machine