Rebar stirrup bending machine spare part shipping to Thailand customer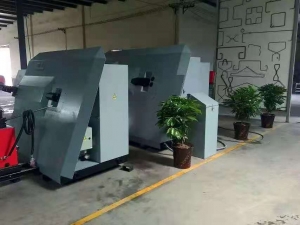 CNC Rebar stirrup bending is steel wire bar processing equipment in cut&bend factory. Rebar stirrup bending machine spare part shipping to Thailand customer.ITECH as professional rebar machine equipment supplier.We have tnt ring making machine,rebar shear line, stirrup rebar bender, rebar cutting machine ,automatic cage making machine,wire mesh machine…..cut and bend machine.
Thailand is located in the middle of the Indo-China Peninsula, bordering the north with Myanmar and the Andaman Sea to the west, Laos to the northeast, Cambodia to the southeast, and a narrow peninsula to the south that connects with Malaysia. The main export products are: automobiles and spare parts, computers and spare parts, integrated circuit boards, electrical appliances, primary plastics, chemical products, petrochemical products, jewelry, garments, shoes, rubber, furniture, processed seafood and canned food, rice, cassava Wait.
The main imported products are: mechanical and electrical products and spare parts, industrial machinery, electronic product spare parts, auto parts, building materials, crude oil, paper machinery, steel, integrated circuit boards, chemical products, computer equipment and spare parts, household appliances, jewelry Gold ornaments, metal products, feed, fruits and vegetables, etc.
Itech insist provide best service for all customers.As high quality rebar machine supplier China,we want to provide customers more quick and more reliable service.
ITECH tnt ring making machine is stable. With advanced feeding system,also called anti-twist system. It is feature as s shape rebar feeding,servo motor control rebar bending, rebar cutting.It use servo motor as power, extra encoder make accouter, so make tolerance more small and high precision. It can process 6-12mm single wire, 6-10mm double wire, one hour can up 1600pieces production capacity.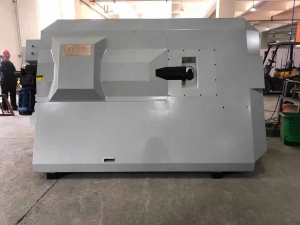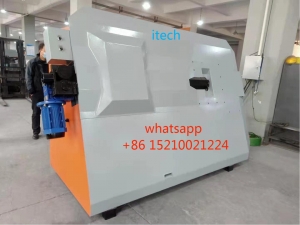 Itech as one professional steel wire/bar processing machinery China supplier,stirrup rebar bending machine, rebar bending machine,cage making machine,,steel wire straightener, wire mesh welding machine,rebar shear line,sawing&threading line and related cnc plasma cutting machine, laser cutting machine can meet different customers' requirement.check website http://www.itechbendingmachine.com
https://itechbendingmachine.com/wp-content/uploads/2022/01/auto-stirrup-bending-machine.jpg
640
854
itech
https://itechbendingmachine.com/wp-content/uploads/2020/10/itech-bennding-machine-logo.jpg
itech
2022-01-28 16:19:54
2022-01-28 16:19:54
Rebar stirrup bending machine spare part shipping to Thailand customer