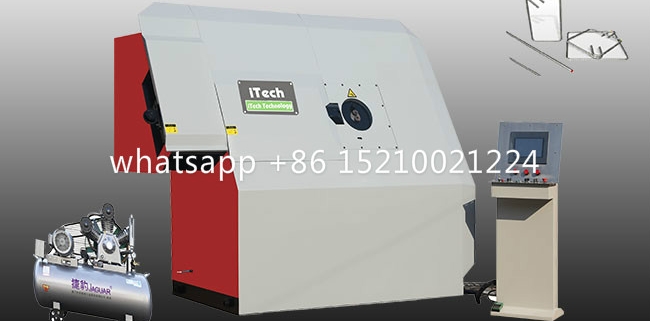 bar bending machine
Itech 8-20mm bar stirrup bending machine use in Rebar cut and bend factory. As high quality machine supplier, ITECH rebar fabrication equipment have customer from all over the world. CNC 16mm Stirrup Bending machine,CNC stirrup bar bending machine,stirrup wire bending machine and bar shape machine,rebar shear lines, rebar bender, rebar cutting machine ,automatic cage making machine,wire mesh machine…..as important cut and bend machine,it is widely use in precast factory,construction company,concrete factory,steel factory,pile foundation company,building materials shop,machine dealer.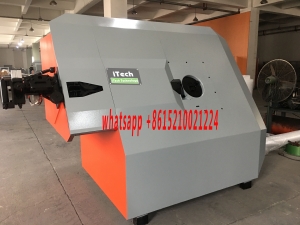 Middle east as cut and bend machine market, it is have many steel cut and factory,precast factory, construction company.Countries and regions in West Asia include: Saudi Arabia, Iran, Iraq, Kuwait, United Arab Emirates, Oman, Qatar, Bahrain, Turkey, Israel, Palestine, Syria, Lebanon, Jordan, Yemen, Cyprus, Georgia, Armenia, Azerbaijan. North African countries and regions include: Egypt, Libya, Tunisia, Algeria, Morocco, Madeira, Azores and Western Sahara.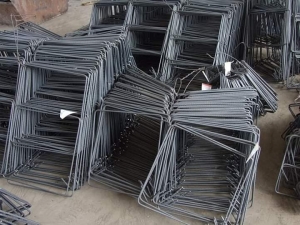 ITECH bar bending machine bar shaping machine use in cut&bend factory middle east. stirrup bender is stable. It can process 8-20mm straight bar. As for the steel coil wire , With advanced feeding system,also called anti-twist system. It is feature as s shape rebar feeding,servo motor control rebar bending, rebar cutting.It use servo motor as power, extra encoder make accouter, so make tolerance more small and high precision. It can process 6-12mm single wire, 6-10mm double wire, one hour can up 1600pieces production capacity.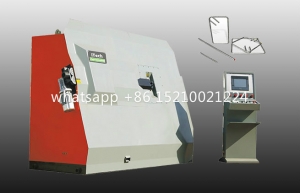 Itech as one professional steel wire/bar processing machinery China supplier,stirrup rebar bending machine, rebar bending machine,cage making machine,,steel wire straightener, wire mesh welding machine,rebar shear line,sawing&threading line and related cnc plasma cutting machine, laser cutting machine can meet different customers' requirement.check website http://www.itechbendingmachine.com
https://itechbendingmachine.com/wp-content/uploads/2023/02/yt16.jpg
422
650
itech
https://itechbendingmachine.com/wp-content/uploads/2020/10/itech-bennding-machine-logo.jpg
itech
2023-04-08 16:58:59
2023-04-08 16:58:59
Itech 8-20mm bar stirrup bending machine use in Rebar cut and bend factory